LE FORMIER shoes are carefully designed and manufactured in France in the Cléon manufacture.
A French manufacture
Le Groupe Cléon, manufacturer and creator of LE FORMIER, has had its manufacture for 75 years in France, in La Romagne. Since the creation of the group by René Cléon in 1945 after the Second World War, 3 generations have succeeded. The successors son, brother, granddaughter, grandson are all called Cléon and are committed to perpetuating the family heritage. La Romagne is located in the land of the Mauges, the historical cradle of French shoe manufacturers.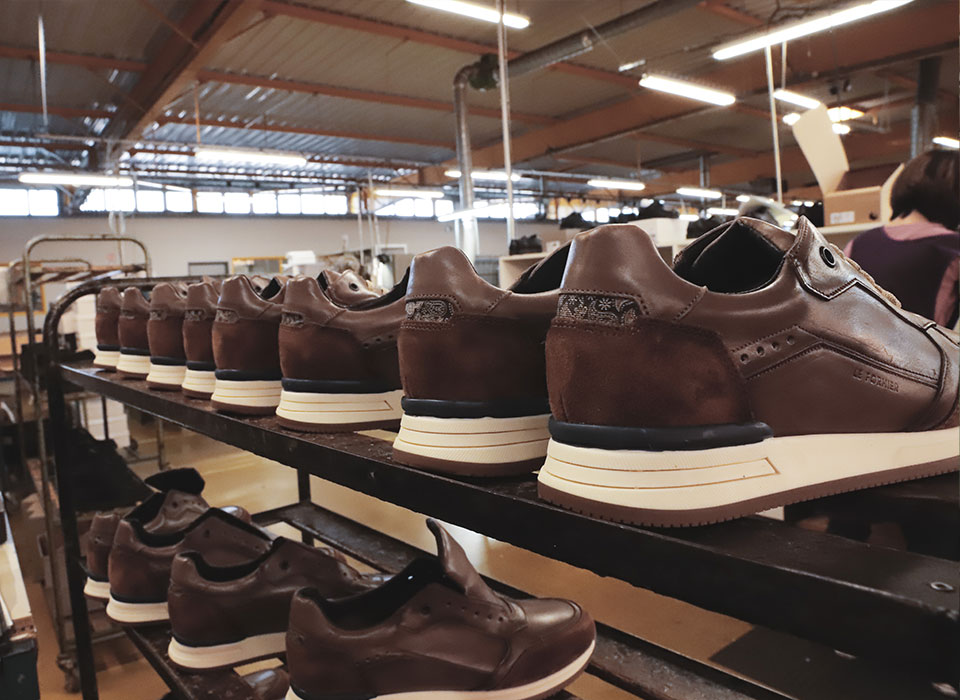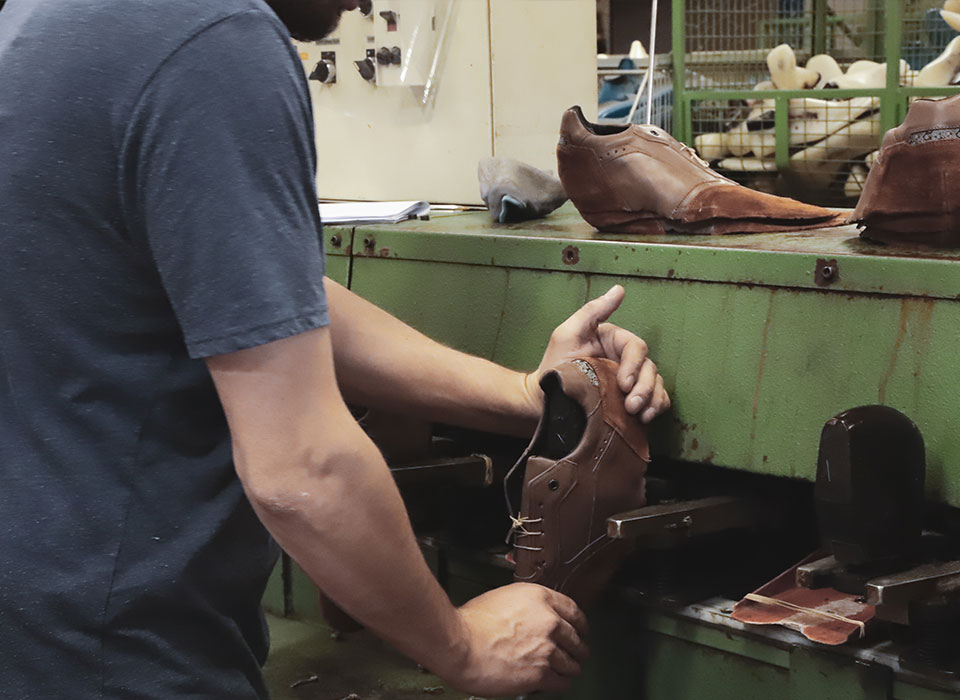 French know-how
The Cléon manufacture is recognized for its technical know-how and its high standards in terms of the quality and harmlessness of raw materials. Making shoes in France is an integral part of our family history. But it is also and above all a commitment on our part to support and perpetuate French know-how, which is tending to disappear.

The history of Cléon has always defended these values. Through LE FORMIER, we intend to carry out loud and clear our convictions in favor of French production with respect for people, health and the environment.

Today, the Cléon manufacture employs nearly 45 people. Men and women with confident and precise gestures that apply to designing the shoes our style team has previously imagined. Our collections are all sketched, modeled and tested in France by passionate women and men.
Le groupe Cléon fait partie des rares derniers fabricants de chaussures dans l'hexagone à posséder sa propre manufacture et à maîtriser l'ensemble de la chaîne de fabrication d'une chaussure : design, bureau d'études, coupe, piqûre, montage, soudage et bichonnage.
Daringly French
Daring evokes for us courage, guts and our intact and complete resolve to maintain our production in France despite the challenges of our time. Making French shoes at a reasonable price is our priority. Prices that make sense for durable shoes with a unique style. It is not the easy way, but our enthusiasm and our determination to defend our roots are our greatest allies.