The origins of Paisley
Better known as Cashmere, Paisley represents patterns inspired by the nature that surrounds us. Of Persian origin, the Cashmere pattern was called Boteh, bouquet of flowers in Persian. Its main form, which is often taken for a drop of water, is actually a leaf around which are intertwined small flowers.

A symbol of love and romance, the Cashemere pattern was renamed Paisley after the name of the Scottish town where it is now made.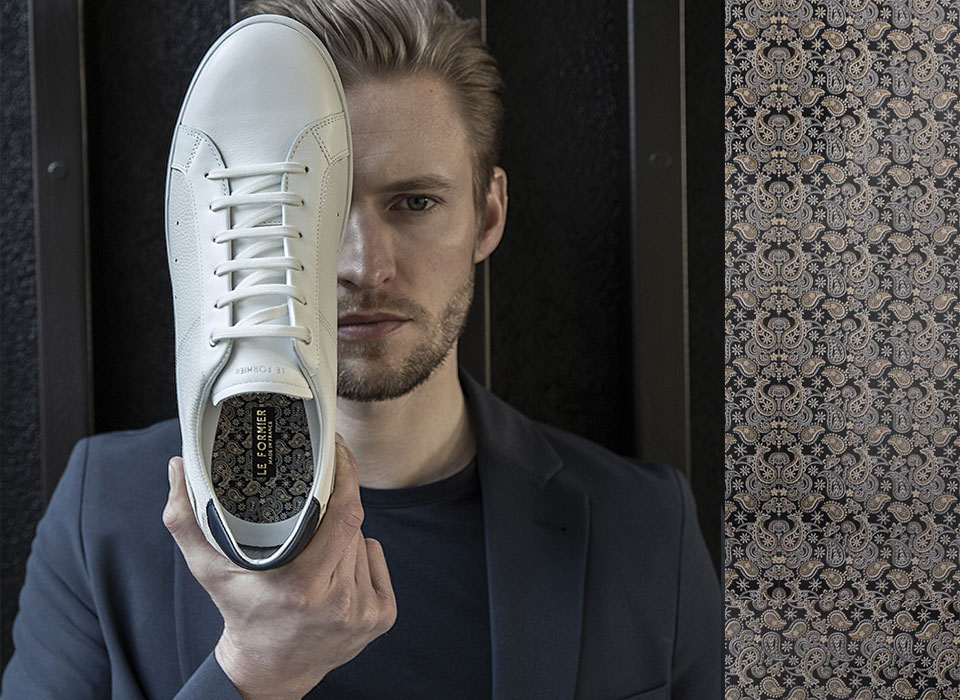 The Paisley: the LE FORMIER imprint
Flagship motif par excellence, the Paisley motif has managed to create a place of choice in the men's wardrobe. Very fashionable in the 1960s, over the seasons it has become a true symbol of refinement and elegance.

It is on this pattern steeped in history that our style office has set its sights to boldly sign each of our Made in France shoes. A strong imprint that can be found on all our models of derbies, boots and sneakers for men.

Available in two colors, blue and burgundy, the Paisley pattern dresses LE FORMIER shoes with subtlety and elegance. All of our models of men's shoes are adorned with a small bubble on the counter and a printed sole. Delicate details for a brand that pay particular attention to the style of its collections.