In 2021, LE FORMIER flies the nest and positions itself as the revival of French shoes. LE FORMIER was designed by the Groupe Cléon, a shoe creator who has been crafting shoes for 75 years in France, for men who want both simplicity and elegance in their style.
A historical legacy
A shoemaker and bootmaker by trade, René Cléon joined the front lines during the Second World War. He was taken prisoner in 1940 during the Battle of France and spent 5 years in captivity in a Stalag in Germany, where he continued to model small leather shoes in his spare time. Probably hoping to be back soon to his homeland, the idea of launching his shoe manufacturing workshop is gradually growing.

At the end of the war in 1945, in the weeks following his return, he formed a team of apprentices and bought his first stitching and assembly machines. The story begins in the family home in La Romagne, with a specialization on Kneipp sewn mixed models, then the business grows and a factory is built. The sons Jacques and Louis-Marie took up the torch and diversified the activity in the 1970s -1980s.
A return to the origins
In french, LE FORMIER means a trade, carried out by master craftsmen of wood, which consisted in carving shapes of feet of different sizes, in soft wood. These shapes were used as a support for the manufacture of shoes.

The choice of the name LE FORMIER in French is a true symbol for us, manufacturer of French shoes, because without shape, the shoe cannot exist. LE FORMIER pays homage to the profession which gave life to the shoe.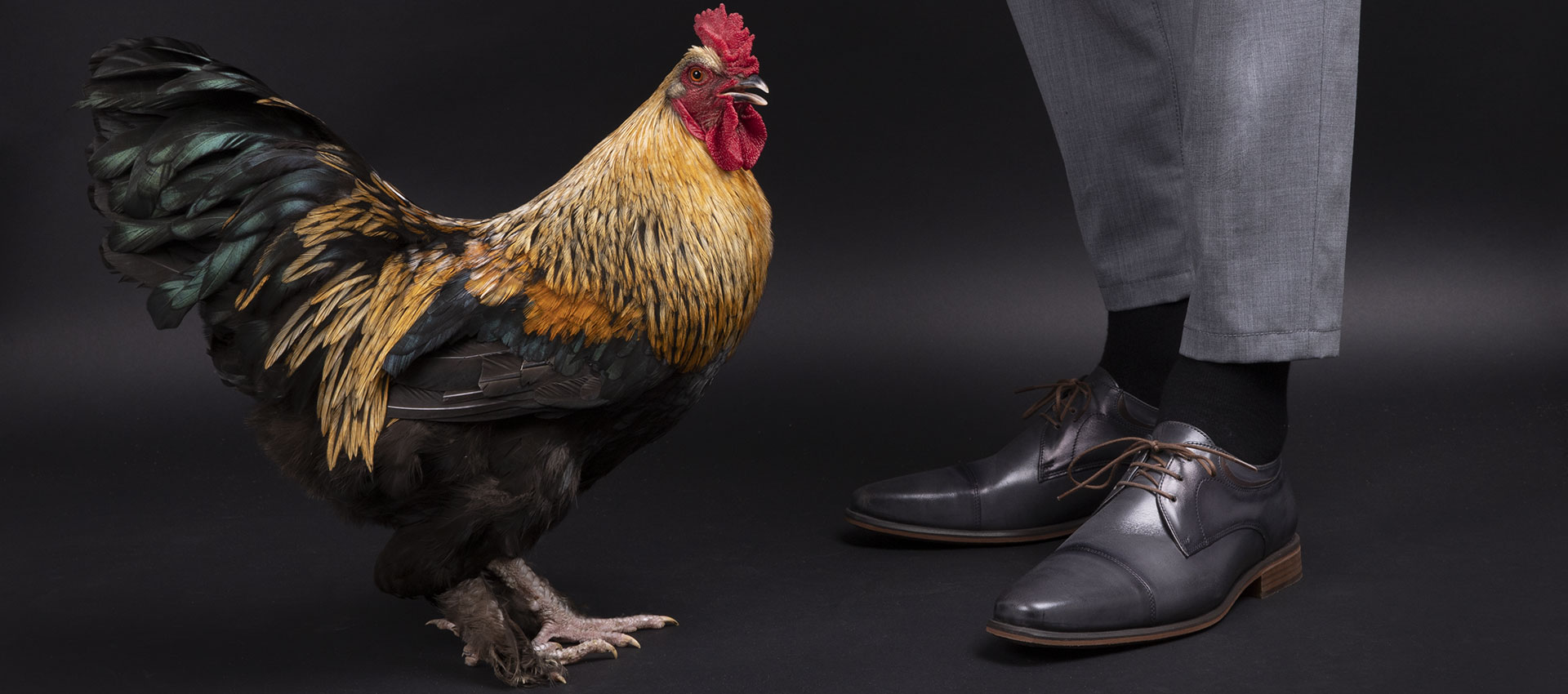 "LE FORMIER was created for the men who shape the world after."
Daringly French
French shoes at a reasonable price. Cheeky isn't it? And yet, let's face it, this is not the easy way. For LE FORMIER, daring evokes courage, guts and our desire to maintain our production in France, against all odds! Healthy shoes and prices that make sense, this is the positioning that we defend loud and clear through our factory located in Anjou.
Our values
Cock-a-doodle Doo ! Shoes made in France in our workshop located in La Romagne, in the heart of the historic cradle of French footwear. Local know-how and jobs preserved.
Elegant and durable men's shoes, guaranteed to be free from toxic and harmful products.
Shoes designed from reasoned materials, carefully designed in a proximity approach to limit our carbon footprint.
French shoes that have style and personality thanks to the original associations that give them all their uniqueness. Comfort on top of that.