Leather is a fragile material that requires regular maintenance to preserve its shine as long as possible. To do this, equip yourself with products suitable for each type of leather (waterproofing, waxing, brush, etc.) and find out how to maintain your Le Formier leather shoes.

First of all, whatever the type of leather, we advise you to remove your laces so as not to soil them and to put on shoe trees to facilitate the application of the various products.
Take care of full grain leather shoes
Dust off
An essential step for maintain the leather, it is important to remove the dirt that has settled on the leather using a scraper. However, if they are too encrusted, we recommend that you slightly dampen a sponge and gently run it over your full-grain leather shoes.

Clean
Your shoes are now ready to receive the cleansing milk. This step involves removing the shoe polish that was applied previously to better nourish the leather and prevent it from cracking as it ages. Using a smooth cloth, apply the cleaning milk to the leather in a circular fashion to work the product into the entire upper, the edge of the sole and the heel (if it is in leather). Then let it dry for a few minutes.

Nourish
Let's move on to applying the shoe polish! Still using your smooth cloth, apply the shoe polish (colored or colorless) in small amounts to your leather shoes until they shine, then let sit for an hour.

Polish
Finally, we invite you to bring a soft brush to remove excess shoe polish.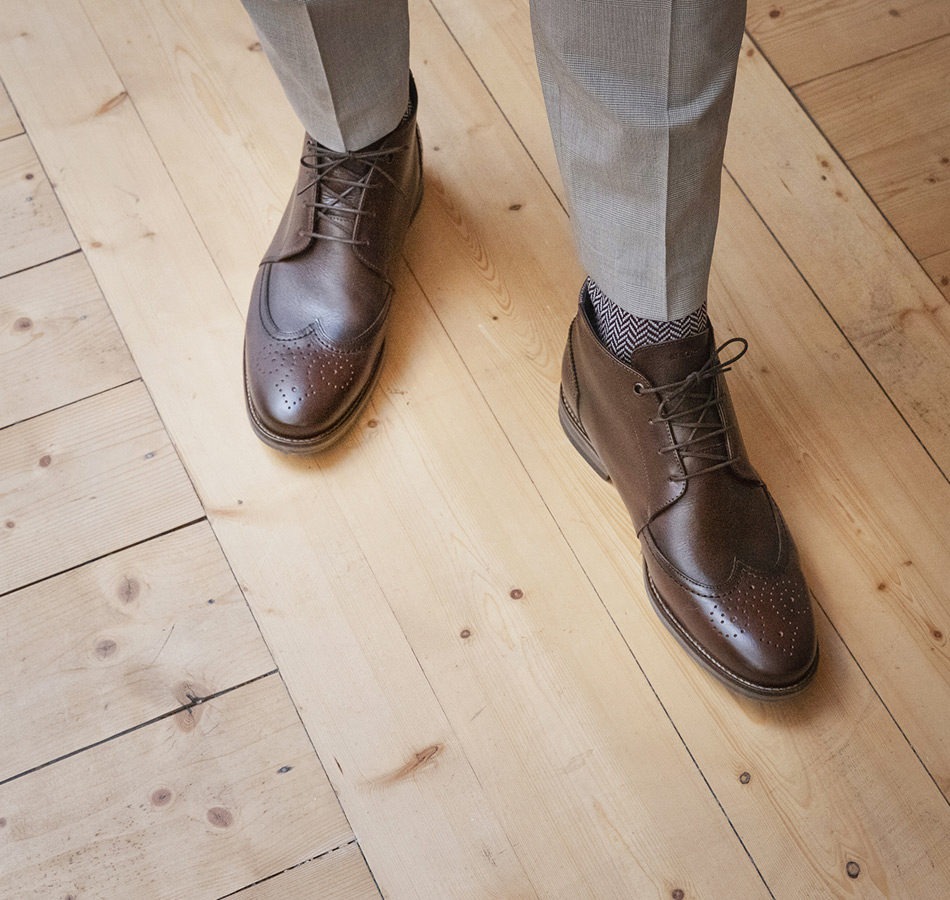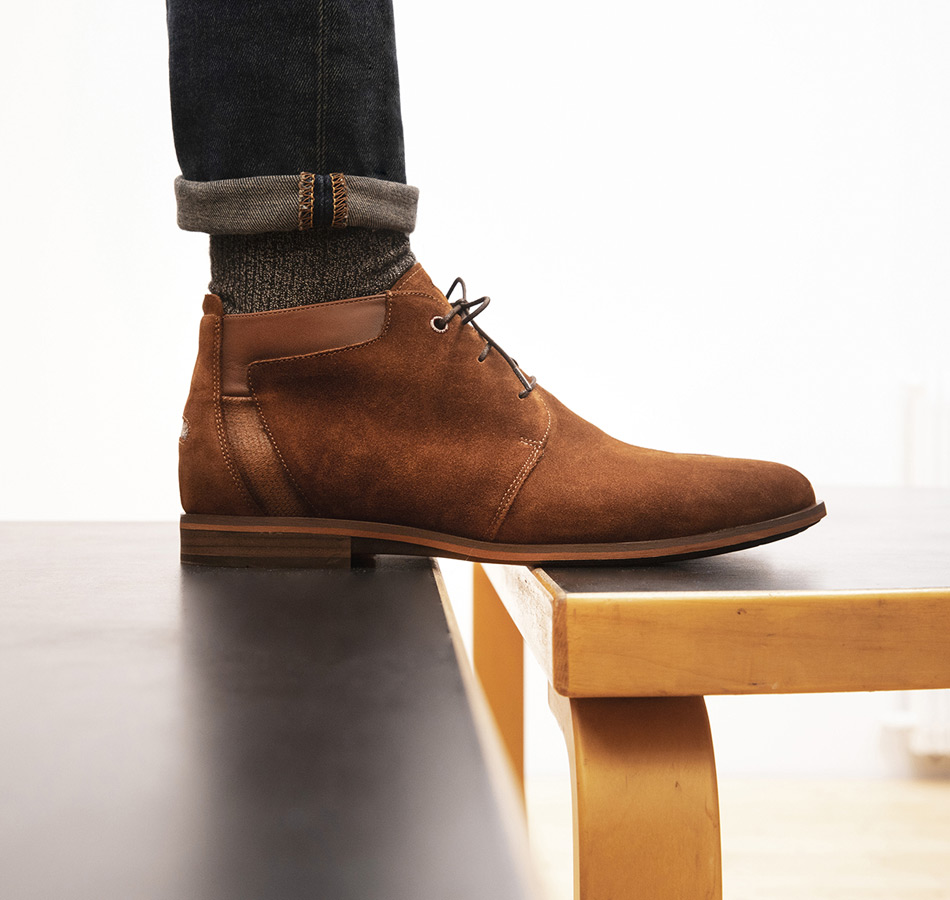 Take care of suede shoes
Dust off
Start by rubbing your suede shoes with a scraper to remove all of the dust and dirt that is trapped in the hair of the leather.

Clean
Then, apply evenly (to avoid stains) a cleaner specially for suede leather on your leather shoes as well as on the sole, if it is also made of leather. Leave on for a few minutes and brush your shoes with the scraper. Leave to dry.

Waterproof
To protect your suede leather shoes from the elements, spray a shoe waterproofing product about 30cm away from your shoes. Let dry 15 minutes and scrub with a brass or crepe brush.